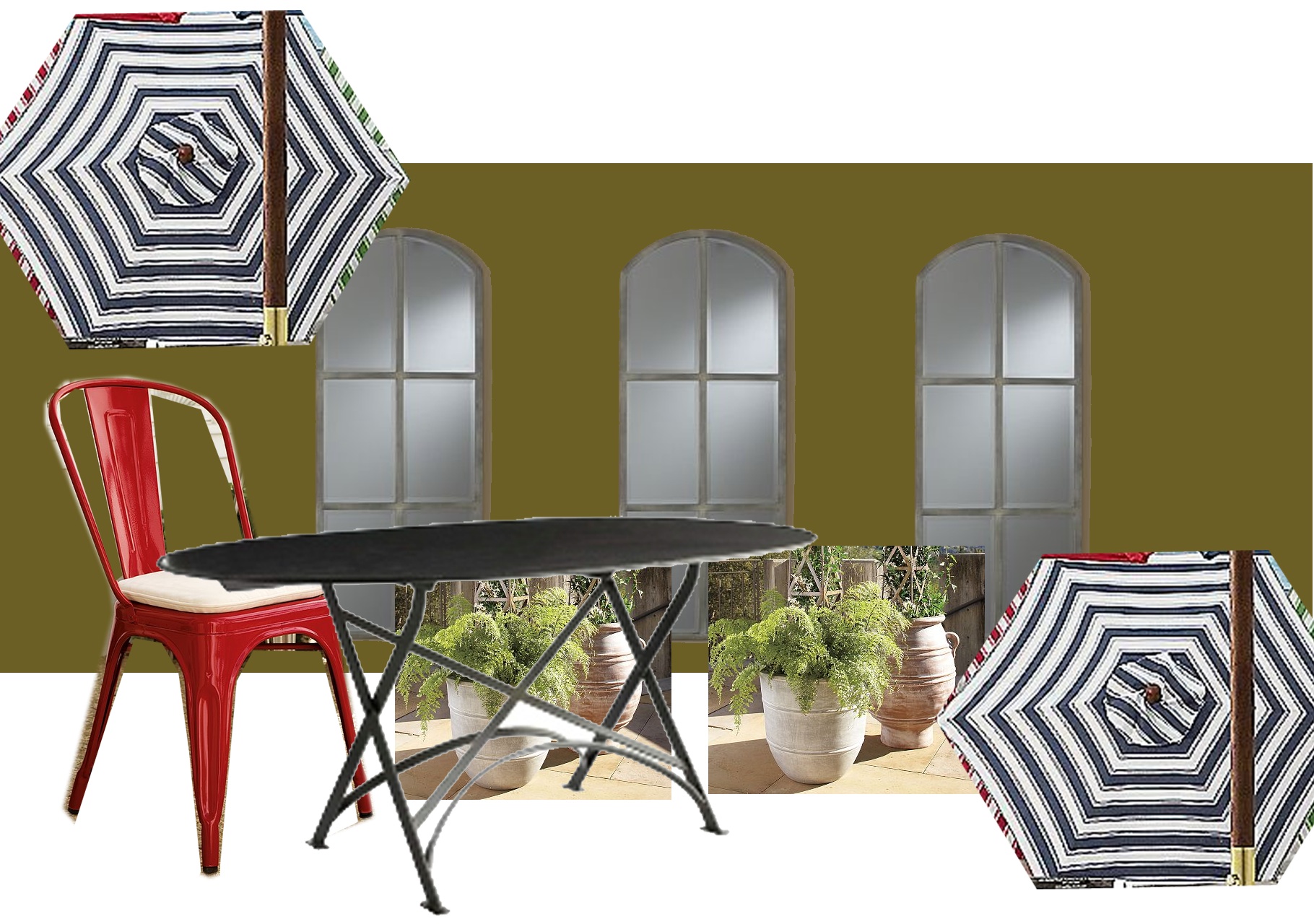 This picture posted on Flickr inspired me for the outdoor dining space. Of course, I don't have enough room for all of those beautiful umbrellas, and Raju might kill me if I paint the side of the house (ala one of those HGTV shows we watched once upon a time, of course, she also cut away part of the deck; damn did her hubby need that margarita maker they won when he came home). So I'm paring down a bit and going with what seems to be leaning more toward a French feel with the red and blue and the Tolix chairs. Either way, it will be better than what it is today.

what it is today: clean slate or barren waste land? cup half full or half empty?
Of course, we'll need more plants, and brighter colored planters than are in the mock above. Shortcuts – I just wanted some greenery in the picture.
The current plan is to put in the tall, skinny evergreens, similar to the ones in this photo from Florence (center of the pic) in a row down the fence. That should give us some privacy and kill some of the ambient road noise. So I guess we're bringing a little Italy back in. Maybe I can call this "Euroblend"?