November 19, 2007
Portions originally written October 24, 2007.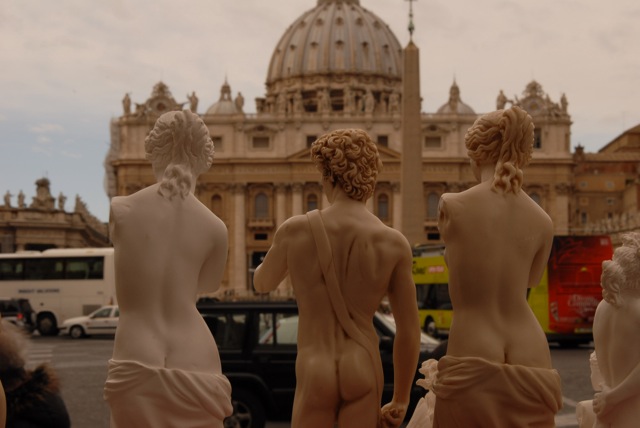 It was one of the first things that ran through my mind in Rome. We're staying near Vatican City, and the place is surrounded by junk shops and street vendors hawking pictures of the Pope, Jesus, and pretty much any other religious figure you can think of.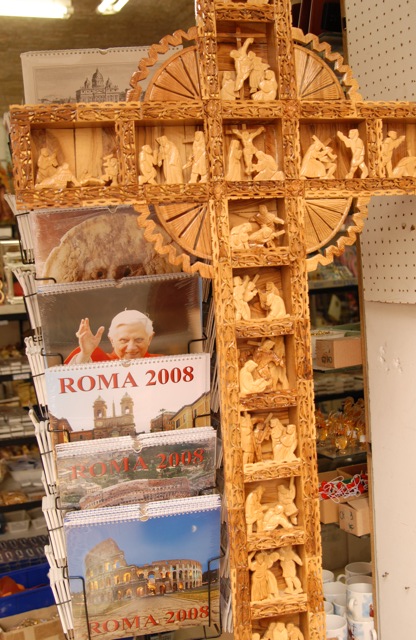 Everything in the city of Rome elicits a small "WOW" from me, followed by silence because I'm floored by the beauty of it. Toward the end of day one I figured this out, after seeing St. Peter's Basilica, the Sistine Chapel and Hall of Maps at the Vatican Museum, while enjoying a gelato in front of the Trevi Fountain. I know it's all the tourist spots, but I'm not sure what isn't in Rome. The entire city is like one big museum, only people live in and around every piece of art in it.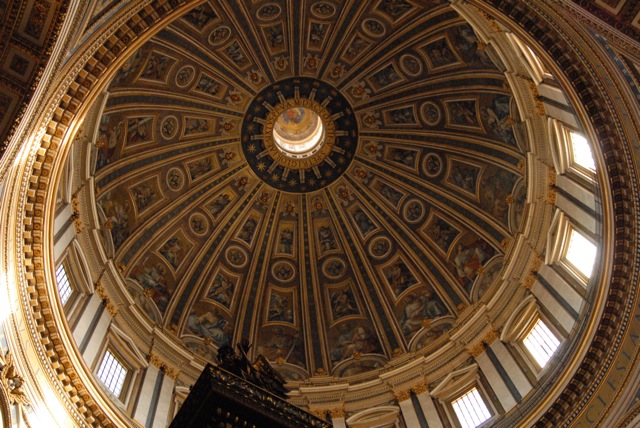 The mosaic work in St. Peter's is amazing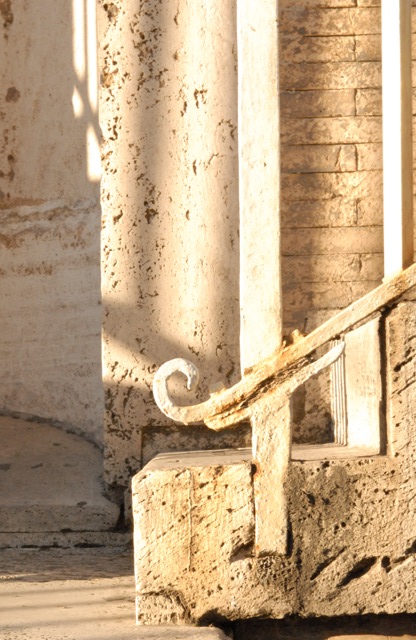 The proportions of the buildings and the lighting add to that WOW-factor I believe. I'm a huge fan of the golden light, unfortunately, I only see it in the early morning here in the U.S. — and I'm not a morning person. It's pretty much a golden hue through most of the day there, as you can see from the photos.
We also got to see the Pope this morning, not so much because we planned it, but because we were walking by and noticed the crowd. We decided seeing the Pope might be a once in a lifetime thing, so we stuck around.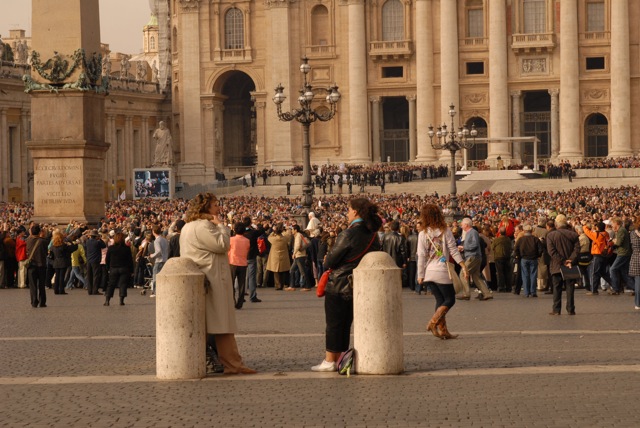 Unfortunately I had left the longer lens at home, so you get to play "Find the Pope!". Should be a good way to kill an hour of your Monday morning.
The entire popage-sighting was very spooky though. He was brought out in the pope-mobile and driven through the crowd, so it appeared he was floating in his white robes. Add to that some organ music, and the entire event seemed made for Halloween. Odd, interesting, unforgettable.