April 10, 2007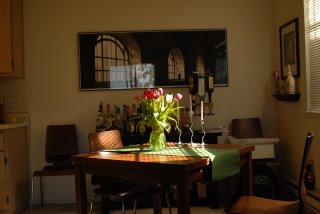 Instead of the Easter basket filled with chocolate, Mom has sent tulips the past two years for Easter. Maybe she read my smile post; maybe she just thought it would brighten my day. It did – my day and my table.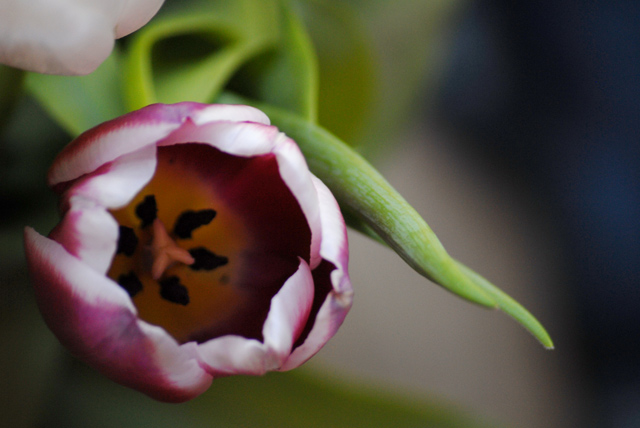 Last year I rushed. I was excited to have received tulips. I grabbed them out of their box and went to town cutting the stems and trying to arrange (I suck at arranging). I broke a few stems. I arranged them in a smaller glass.
This year instructions were read. Plastic stayed wrapped around the flowers so they're heads wouldn't droop. A penny was added to the bottom of the vase to keep them standing straight. It worked — they're still beautiful 3 days later. Now I carry the vases from room to room with me as I move throughout the day. If I'm outside, my flowers are outside. If I'm cooking, they're on the dining room table. If I'm at my desk, I have one vase to each side.
Funny, the flowers seem to last way longer than the chocolate.